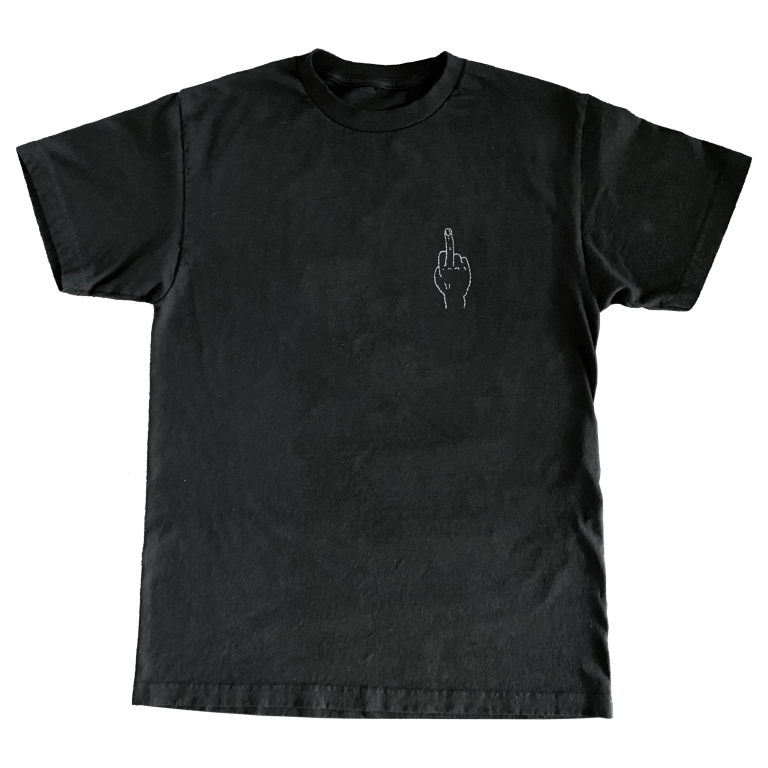 Middle Finger Hand-Embroidered T-shirt
Middle Finger Hand-Embroidered T-shirt Fuck Off, Tumblr T-shirt
Black T-shirt with white middle finger hand sign, embroidered with 100% Egyptian cotton thread.
This T-shirt can be worn unisex
Care:
100% Cotton
Due to the delicate nature of hand embroidery we recommend washing in case to prevent the thread from catching on anything during the wash.
T-shirts can be washed with other items of a similar colour.
Machine wash at 30
Can be tumble dried on low temperatures to protect the fabric and prevent shrinking.
Iron on reverse
Hand embroidered T-shirt made in Waterford, Ireland.